We believe that with the right team, anything is possible. We believe in you.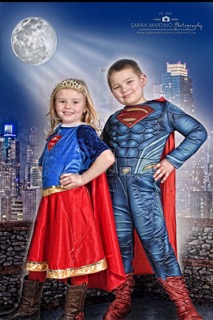 Leukemia and Lymphoma Society Woman of the Year 2018
We entered this competition in honor of Bella and Evan, two local 6 year old children, who put on their favorite Superhero costumes alongside us and celebrated life as the Superheroes that they are day in and day out.
Because of children, like Bella and Evan, we called our Superheroes to support this national campaign for the Leukemia and Lymphoma Society, to compete against other national candidates to raise the most funds. LetsBeSuperheroes raised over $130,000 dollars towards our National campaign! Between all of the candidates (including LetsBeSuperheroes)- the total raised locally was over half a million dollars.